FREE
Next working day delivery on orders over £49.95
*
Take a look at our great value
ENGINEERED
FLOORING


Good and quick service
bernard bessant
20/06/2017
Fantastic service as usual.Thankyou!
Clive Dicker
13/06/2017
Super service easy and painless
Peter Gammage
06/06/2017
Excellent service, clear website and very rapid delivery.
John Elliott
06/06/2017
Excellent service, when I asked for an eta they kept me informed. Have used this company before, same good service.
Sharon Sale
05/06/2017
Excellent Service
uvraj Jadeja
24/05/2017
Great price, delivered as promised in perfect condition. Would not hesitate to use again.
Dave Curtis
18/05/2017
Delivery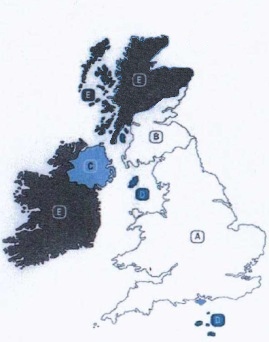 A & B Zone: Delivery is FREE for orders over £49.95. Place order before 2pm for next working day delivery. For orders under £49.95 delivery costs £7.80 inc. VAT.

N.B. Our free delivery service excludes a small number of larger and specialist items.

C, D Zone: Delivery costs £24.00 inc. VAT.

E Zone: Delivery costs £56.40 inc. VAT.
Flooring Delivery:
Please note that the above does not apply to orders of wooden flooring and underlay. Please see separate delivery terms for flooring below.
A & B Zone: Delivery is FREE for orders of wooden flooring over £500.00. For all other orders, delivery costs £72 inc. VAT. Delivery time can vary but is usually 2-3 working days for engineered flooring and 5-7 working days for laminate flooring.

C, D & E Zone: Please contact us for delivery costs and times.
Flooring delivery is by lorry and is to kerbside only. An able-bodied person must be present at the delivery address to assist the lorry driver in unloading the flooring if required. If your address is not accessible by the delivery lorry and an alternative vehicle is required, extra charges may apply.
Outside UK and Ireland:
Please note that we are currently able to deliver to the UK and Ireland only.